Gyenyeoga-ryu (誡女歌類)
It is one of Gasa-ryu (type) in which a mother relates Gosa (古事, past events), which can be referred as duties for women to fulfill, with her own experiences and tells her daughter who is about to get married and move in with her husband's family. It originates from Naehun (內訓) and Yeosaseo (女四書). Unlike general Hunminga, it is very specific and intends to educate a women from a noble family.
Gyeyeoga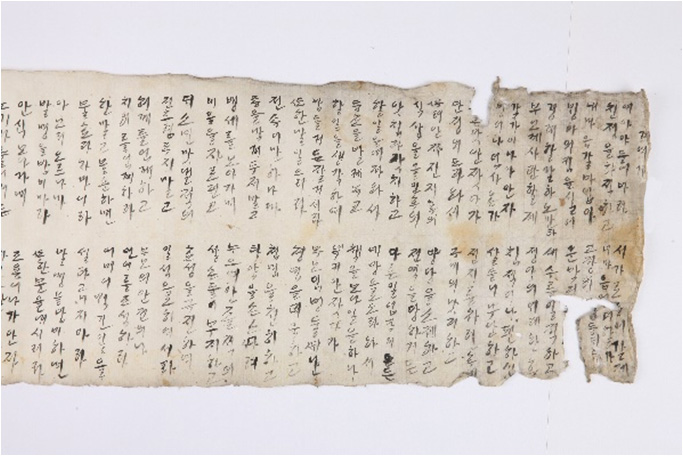 Gyeyeoga / 20th century / 28.2×254.8㎝
It is a Naebanggasa that tells girls about their duties and behaviors as women. "Ahaeya Dereobara (Girls, listen)" is repeated throughout it.
Gyonyeoga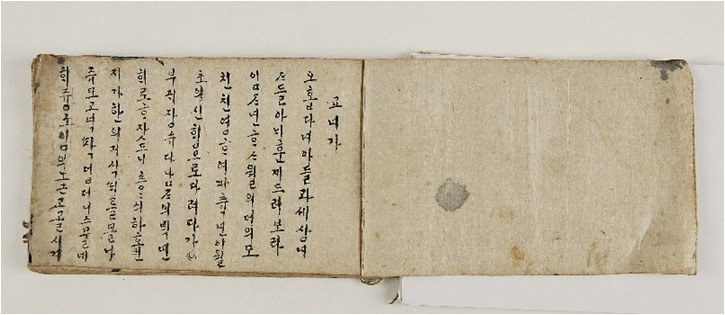 Gyonyeoga / Early 20th century / 17.5×30.2㎝
The lyrics are about telling little girls to act properly as women. It suggests that they should fulfill filial piety and by keeping right, good minds and proper behaviors, follow their duties as women, and do their best in learning.
Yeojagyoyukga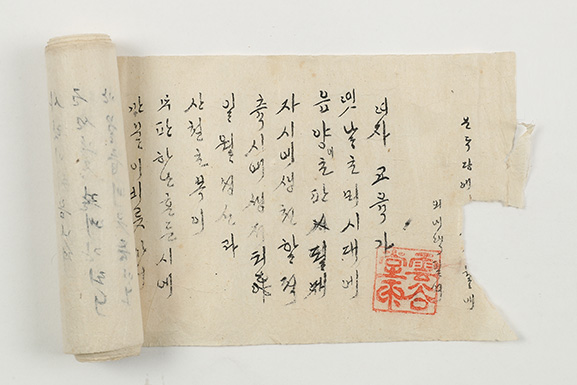 Yeojagyoyukga / Mid-1900's / 17.0×635.2㎝
The lyrics are written to inform women of attitudes and behaviors they should maintain and especially to advise to study hard.